Work with Shiloh for Winter Weather Planning and Management
We've been a partner with businesses, commercial facilities, and property managers to ensure safe conditions at their locations throughout South Central Pennsylvania. We specialize in Liquid Deicer pretreatment and snow plowing throughout the region. Our services help to assess your winter property risks and keep them clear and safe.
We offer commercial snow plowing, snow hauling, and de-icing. Whether you require commercial snow removal for corporate office buildings, schools, banks, healthcare facilities, institutional facilities, retail shopping centers, churches, industrial properties, large parking areas, or restaurants, our snow management services can provide you with top quality service.
We use commercial grade snowplows and other heavy equipment for snow plowing and removal. Our seasoned and highly trained staff is ready to handle any kind or size of a snow event.
Contact us today to review your project requirements and discuss solutions.
Snow Services Overview
We are here to work with you, to ensure your snow removal projects are looking and performing at their best possible quality.
Liquid Deicer Pretreatment
Commercial property owners rely on Liquid Deicer Pretreatment as an integral component to their winter weather management. Contact us today to learn how this pretreatment method makes all the difference in the management of snow and ice on paved surfaces.
Liquid Deicer can be applied 24 hours prior to a storm
Prevents initial accumulation
Snow and ice cannot bond with surfaces, making snow removal easier
If the storm is delayed, the brine remains on the surfaces – ready to work when snow begins
Fast results with little residue left on paved surfaces
Deicer stays where it's sprayed, so no more granular mess on your properties
Reduces the need for rock salt to be applied after the storm
Proud member of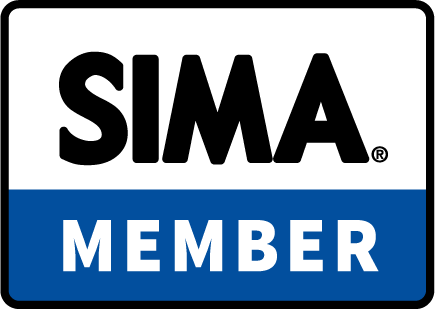 Snow Plowing and Removal
Being able to deal with a major snow accumulation on a commercial property hinges on the way you have prepared for it.
One of the basic commercial maintenance plans offered by Shiloh Paving is snow removal for York County. We have the equipment necessary to plow the snow and transfer it to a pre-designated area on the property. We provide this service to a wide variety of businesses and organizations, ranging from large offices complexes to schools and churches.
Our snow removal customers include:
Commercial buildings
Shopping complexes
Manufacturing facilities
Trucking facilities
Schools
Churches
Nursing home facilities
Work with Shiloh now to develop a winter weather management plan for your property. We can have snow plowing equipment ready on-site, even before the force of the storm hits. Plows and trucks can be deployed as soon as a winter weather warning is issued, and ready to work as the storm progresses.
Benefits of Working with Shiloh
A unique set of skills and experience ensures success on each project.
60+ years experience
Full-time teams dedicated to snow management services
Most current knowledge of regulations, requirements, and local ordinances